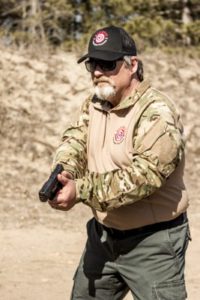 Bruce Anderson brings a variety of real life experience and training through his military and law enforcement careers.
Bruce began serving in the United States Army National Guard in 1978 and retired as a Sergeant First Class assigned to the 34th "Red Bull" Division in 1999.
During his time in the Army, he qualified expert with the M-9 pistol and the M-16 rifle and was in charge of training other soldiers in their use.
While in the military, Bruce began a career in law enforcement and served 20 years in that field. He became a law enforcement firearms instructor while serving as a Deputy Sheriff in 2003 after completing a Firearms Instructor course with the FBI.
Bruce began teaching permit to carry and advanced handgun techniques to civilians in 2003 and has continued to train and improve his skills by becoming an NRA Pistol and Personal Protection in the Home instructor, DNR Youth Firearms instructor and has graduated from Front Sight Firearms Training Institute's four-day Defensive Handgun course in Pahrump, NV.
"I love working with people and sharing my knowledge with others. My mission is to provide the best possible firearms training to those with a desire to learn."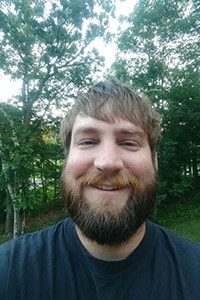 Tyler Anderson joins the team being a NRA Firearms instructor. Tyler is a lifelong Outdoorsman and sportsman. Tyler is married and has two children. Safety of his family is always at the forefront of his mind whether it be in his own home or out in the public. Tyler has a passion for teaching others about how to protect themselves and their loved ones in this always changing world. Tyler combines real life situations with proper firearms techniques and knowledge to instruct individuals so that the class is fun and easy to understand.
Upcoming Training Classes
"The staff at Red Bull Firearms Training was very professional, knowledgeable and helpful."
- JOSH, Detroit Lakes, MN